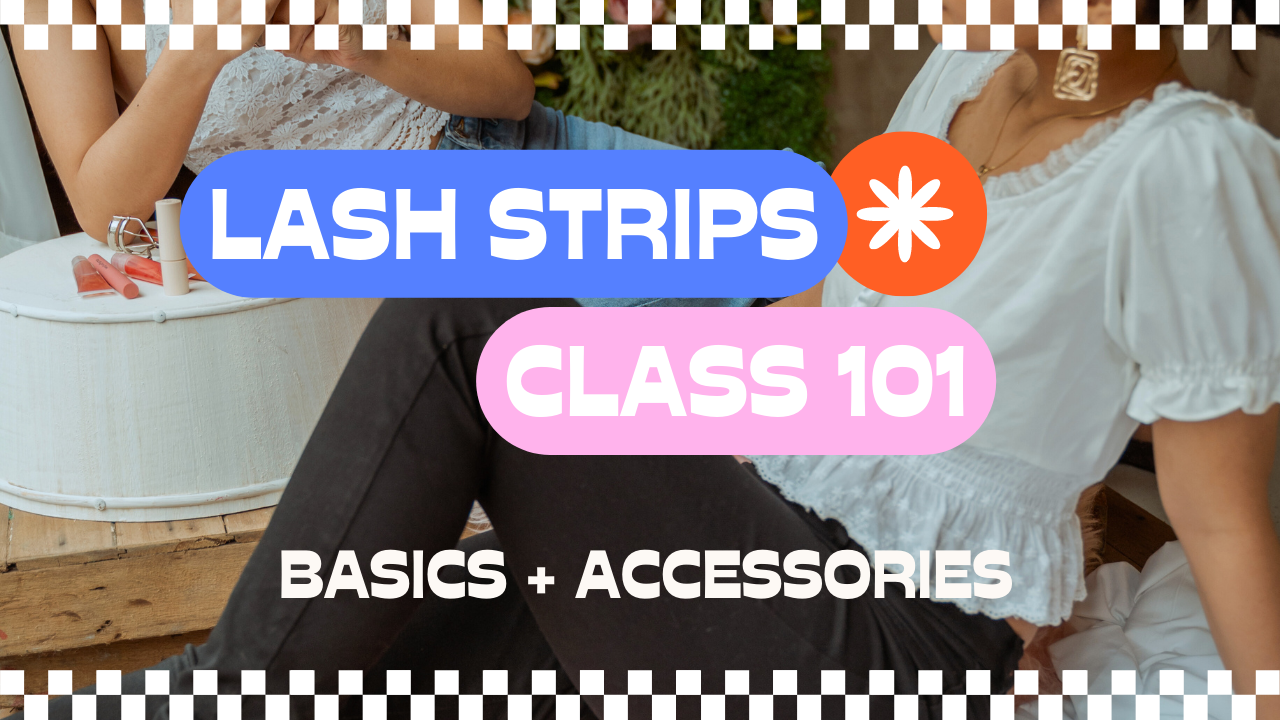 What are Lash Strips?
When people talk about false lashes, odds are they're most likely referring to strips, which — as their name suggests — are a horizontal band of faux wisps worn across your upper lash line. The benefits of wearing lash strips are that they're 100% customizable & reusable.
Who it's for: Full lash strips are a one-step way to add drama and volume to your eyes instantly.. Some feature a black band for added definition, while others may feature an "invisible" band for a more subtle effect.
In terms of materials, synthetic fibers are most commonly used. But you can also find them in natural fibers like mink or silk.
Color Teeze Lashes: 100% handmade and hand placed with utmost love and care. And bonus, our lashes are always Cruelty Free. Absolutely ZERO of our products are created with or tested on animals
How to Apply False Strip Lashes
To use strip lashes, first trim the band to fit your eye. Then apply glue to the base, and give it about 30 seconds to become sticky. Then, hold it directly over your lash line, pressing it in carefully. Be careful because you must bring the strip closer to your natural lash line to avoid an odd gap. Finally, apply a layer of black eyeliner to hide the lash band. 
To see how it's done, check out this video.
Best Strip Lashes
Shop Color Teeze Collection, and receive 25% off your first order!